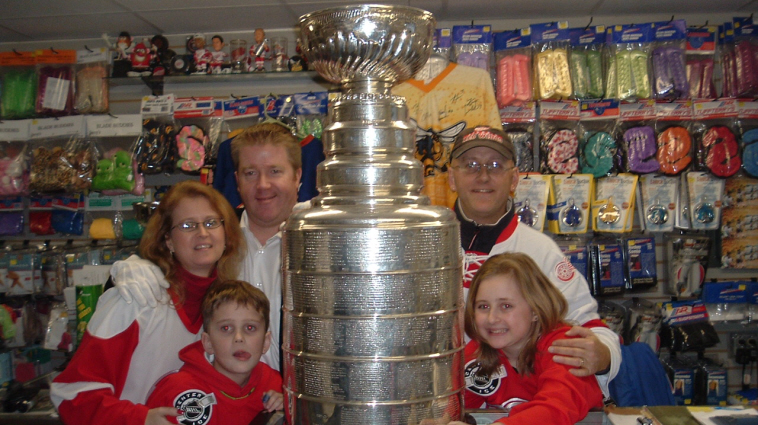 Growing up in Detroit, with it's rich traditions in hockey and figure skating, sparked a love and passion for ice sports.
Character, integrity, and fair play lessons have made such an indelible impact on our family, that it seemed to be a given to translate them into our business.
Although our client list has become a who's who in elite circles, we strive to maintain a community based business and not a warehouse mentality.
Often our customers become friends with Jennifer, my children, and myself.
Being parents of a figure skater and a hockey player, we hold a high value on safety, pragmatism, and honesty.
It is not uncommon for our clients to be asked questions regarding their needs so as to fit the athlete with the appropriate gear and not always the most expensive. We are crazy for detail in fitting a boot, or fitting the safest helmet.
We are honored to serve the communities we live and work in.
Hope to see you soon!